Published September 3, 2023
Estimated read time: 5 minutes
---
Managing A Sales Team For The First Time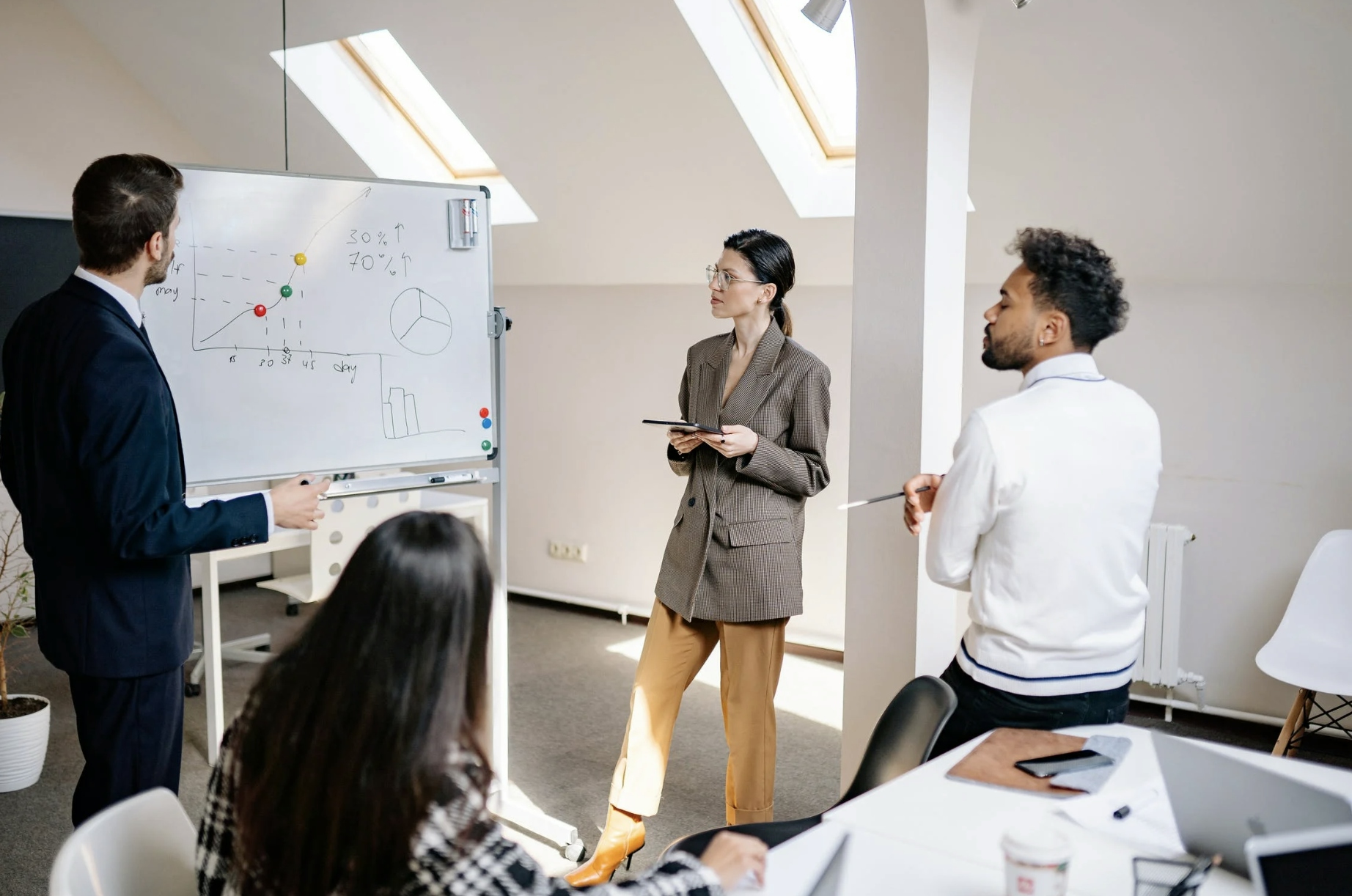 It is indeed challenging to lead a sales team, especially as a first time manager. It is often tough to maintain a perfect strategy between both promoting notable success and exhausting marketing reps with unrealistic targets. A sales team comprises a set of front employees that interact with customers and generate revenue for your firm. You want to properly manage the sales team, and yet you also want to push your sales team to new heights so you help boost your potential revenue.

First Time Sales Managers and Professional Coaching 

As a sales manager, your success is dependent upon the team's ability to do the job effectively, yet it can seem as though overall productivity is well outside of your influence. Discover a little about strategy that can help you create a great sales team as a first time manager in this article.

Establish An Appropriate Atmosphere For A High-Performing Culture

Your sales team will not perform the moment you start behaving as though a project is unachievable. Whenever you react as if a team are doomed to fail, they just might. As a manager, establish positive ambitions at the outset, and help your help with positive reinforcement. They would be able to step up to the challenge and achieve those.
That is not to say that you must exert excessive policies to get performance. A highly efficient sales team, according to research, always seems to be cheerful, motivated, as well as favorably encouraged. This is a sign of good management. Establishing a culture in which ambitious goals have been properly communicated, and accomplishing them is envisioned as the goal is the best strategy. Your duty as a manager is to convince your sales team that they have the ability to attain those goals.

Select An Adequate Model For The Company

Being the leader, your primary goal ought to be to invest in training. A sales team needs flexible, productive individuals who are prepared to face the volatility of a sales environment.Vary recruitment according to the size of the company. A sales team could either range from only a few sales agents to sometimes hundreds of staff at all levels and positions. Let the number of the sales team be determined by the company's needs and budget.
While the company expands, it will be possible to recruit more employees in this unit. Try employing one sales person only to handle telemarketing calls focused around good value listings and solicitation when you manage a modest company. Proceed with recruiting a sales assistant, as many sales team members as necessary, as well as a customer support person if your company can sustain a larger workforce.

Prioritize The Employees' Strengths For Maximum Output

As the manager, help the most valuable employees in your dashes team to be devoting their time to the lowest volume activities, such as developing relationships, securing referrals, and forming partnerships. At the same time, the lower-output employees should be concentrating efforts on high volume tasks, such as converting potential leads into clients. This is also true for prospects.
Management involves learning to prioritize fewer but higher quality opportunities.Treat each member of your sales team differently. Allow them to work within their preferred settings and to their strengths. If this means remote working, then make concessions where possible to make this available.

Consider Professional Coaching To Help Your Manage Your Sales Team

A sales manager must lead a sales team by example. Even though team members may be responsible to you in line with organizational goals, you do have a duty to guide them in attaining any such goals.

Conclusion 

Consider the services of a coaching performer. Training for your sales team members as well as for yourself is a valid investment as a first time manager. Professional coaching gives you and your team an advantage to help in operations and team bonding.