Published September 3, 2023
Estimated read time: 9 minutes
---
Metaverse Coaching, What is it?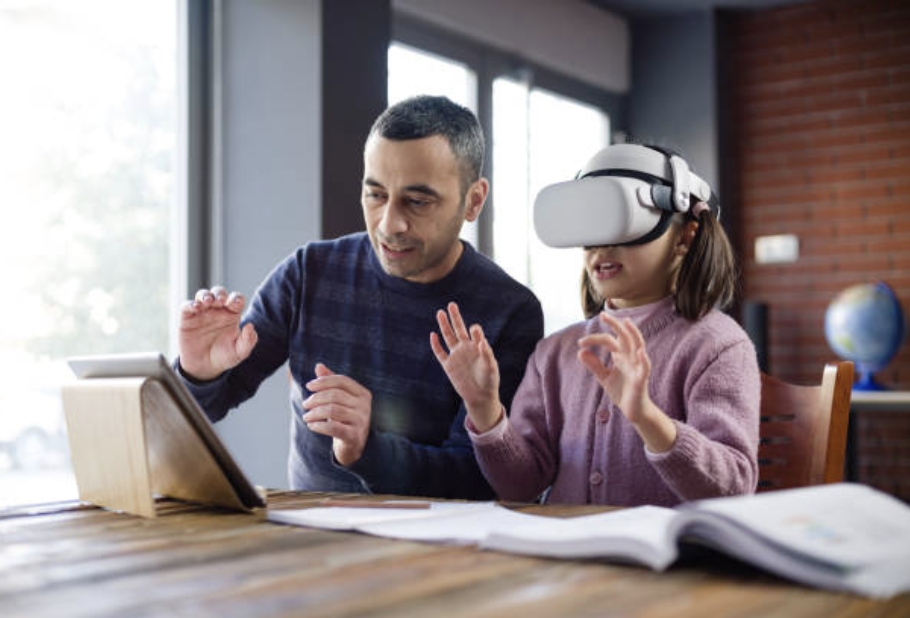 It is good to change with the times or one will be left behind. Some decades ago comes the Internet. Before it became popular, those who believe in it well enough millions from it.  
Fast forward to 2022, the Metaverse is the new deal.  Early adopters of this opportunity will reap the reward it has to offer their businesses. 
But what exactly is the Metaverse? It is simply a type of digital spot that allows users to have social interaction. The interaction is with other users of 3D virtual reality. They are in form of clubs parks, bars, football stadiums, and many more. A VR (virtual reality) set is required to access it. Also, be ready to take a tour into a space of choice.
Today, the application of the Metaverse is still new, and a lot of entrepreneurs are also figuring out how it can be integrated and monetized into their businesses. If your business is service and information industry, this is a great tool for you. Read on to learn more about Metaverse Coaching.
What is Metaverse Coaching?
The Metaverse is a new evolution in collaboration, useful for learning and working. Metaverse coaching and learning takes it forward by using immersive modalities for learning, like AR and VR. Learners can learn, communicate, or collaborate in real-time by navigating their avatars via a 3D interactive world. It's more like the physical way of conversation.
The modality of learning is still new. It will smoothly make a big impact in years to come. This is useful, especially in hybrid workplaces. What is stuff you ought to know about exploring the potential of metaverse coaching?
For one, metaverse technology is still emerging. However, it can be a bit challenging to easily assess the return on investment when it comes to learning and development (L&D) - as well as for your overall business. There are several ongoing research that proves how effective immersive coaching and training are - especially when it relates to virtual reality.
Just like virtual reality technology, the metaverse training also got room for better productivity and effectiveness. Why is that? It is more realistic. What you will experience with metaverse coaching is a sense of presence and a distinct link to learning material - all inside the learning environment. Learners experience real-life situations while training events are in simulated spaces.
Metaverse Coaching and Future Potentials
This form of coaching provides similar benefits to a virtual reality type of training. It also eliminates the need for travel costs, in-person training, and time off work. And yes, learners are supported in special ways using virtual reality technology.
For instance, during learning experiences, facilitators may be available. These offer relevant and timely feedback as well as reinforcement. New with the metaverse and metaverse coaching, the benefits have been expanded.  
Also, the metaverse training may be done within what is built by learning and development - but according to the needs of the learner(s). The metaverse training/coaching helps learners engage with content in ways that are exciting, especially physically.
Users may move about the world of learning by appearing like avatars in real-time space. Communications can be done with managers, facilitators, and peers, face-to-face and in real-time. With this, there are opportunities for learning and development to use new ways for role-playing delivery.
Other Ways Metaverse Coaching is Useful
No doubt, Metaverse coaching has numerous benefits. However, below are other benefits of using metaverse training.
Private masterminds
This choice is useful only when you have proactively mastered your systems and produced results. You may be pondering a mastermind that assists your clients to take their outcomes to a higher level. This mastermind may include where people can go to monthly/quarterly virtual occasions with you and other specialists to convey groundbreaking opportunities for growth.
Masterclasses and webinars 
We currently depend on technology for hosting live sale events with some leads. Envision having the option to connect with your leads in your branded virtual space. You have the option to share your interaction and systems as well as walk them through your sales cycle — enlisting them into your projects/courses right on the spot.
Private community
Many training programs and masterminds incorporate a private space where paid individuals can share thoughts, and wins, and clarify pressing issues. Having your metaverse allows your students with continuous discussions. Every profitable creator of courses understands that when their community is flourishing, their program flourishes. This extraordinary option will make create more connections among students, building a strong space.
Virtual stages
For lovers of life challenges and summits, this is a perfect function. People often gather on Facebook or on Zoom - to absorb information and connect with others through the comment segment. If you know how to use it effectively, the comment segment is lit. Envision your participants gain access to your program in the Metaverse, with an NFT (nonfungible token) from your assortment, conceding them easy access to the program. There are endless ways of adapting to this route alone.
Coaching sessions
Whenever your clients have been enrolled, you can now book them into a virtual setting to get instructions from you. Rather than sending them a Zoom room login, they can submerge themselves in a virtual space. This will help the have access to any documents or training you have organized. 
Sales environment
Think about this. Your avatar is dressed and you head into your virtual office. Next, your prospects join and they wind up within a visual show. It takes strategy and discovery sessions to a new level. That's the power of metaverse coaching.
Will Metaverse Replace Traditional Staff Training And Development 
The metaverse offers new, intelligent engagement strategies apart from 3D VR, XR, and AR training. This permits individuals to learn quicker, hold data better, and partake simultaneously.  
According to a study, staff who trained in VR reenactments learned 4 times quicker than classroom students. As well as two times as faster as eLearners. Also, compared to resources allotments, classes were more limited - at 20 minutes contrasted with 60 minutes. Metaverse modalities can convey vivid and more cooperative methodologies. And they are more appealing to employees and impact primary concerns. 
Rather than just teaching hypotheses, groups get authentic human practice with modified solutions that can be promptly scaled for organizations of any size. This ensures that the coaching or training remains in a state of harmony with organization development.
In the limitless metaverse, different modalities can be developed to recreate genuine situations that groups experience in their exacting and unique roles. This permits them to design and develop results as they learn. Individuals learn in extraordinary ways, and blended reality offers evolving labor forces more chances to learn, maintain, and alter the manner they work. — all without going disconnected for quite a long time at a time and with a more prominent effect.
Apart from the faster pace of learning it offers, so far, virtual reality technology has demonstrated the promotion of better focus. With this, the staff was able to retain knowledge better. Their level of understanding also improved.
In most cases, extended reality and immersive learning modalities enhance retention by over seventy-five percent over all kinds of traditional training techniques. 
Conclusion
The Metaverse is here to stay. Innovation is very valuable in different industries. Businesses can now use metaverse coaching to ease the overall condition of training. It also makes learning faster.