Published September 3, 2023
Estimated read time: 12 minutes
---
What is Virtual Coaching ?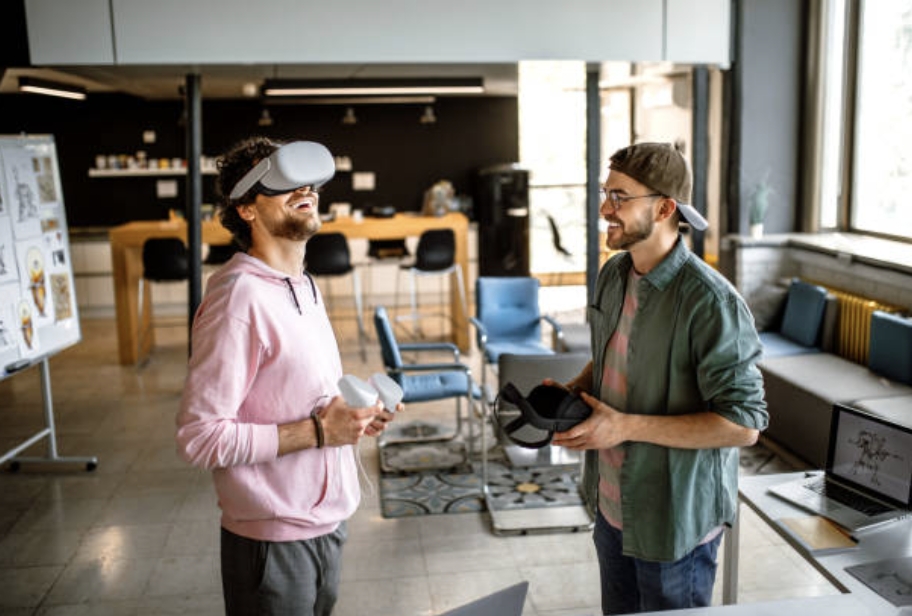 The act of coaching is a developmental form where a trained expert assists a person to attain certain personal or occupational goals through the provision of training and guidance. The basic responsibility of a coach is to help you achieve your objectives and maximize your talent. They do this by creating a plan that aligns with your goals, following up on your progress, and offering encouragement or advice.  

Very often, coaching is confused with mentoring. The time frame, aims, structure, and expertise required for both processes differ. While a mentor is an experienced individual you look up to and gain knowledge from without any form of payment, a coach is a trained person whose services are employed.  

The scope of coaching spans four major types, which include: professional coaching; relationship coaching; personal life coaching; and business coaching. Unlike mentoring, all of these types of coaching are reflective and aim at improving the lives of the people they coach.
Understanding Each Type of Coaching 
To identify the importance of coaching, it is necessary to understand each of the various coaching styles.  

A professional coach is a trained individual who collaborates with clients to inspire them to strategically improve their career and occupational objectives. Professional coaches do this by offering clients a creative and imaginative experience.  

The services of a professional coach can be grouped into three: executive coaching, managerial coaching, and employee coaching. Each of these groups of professional coaching seeks to increase the overall output performance of a company. 

Executive coaching is geared towards improving the leadership qualities of a person who holds an executive position in a company. The purpose of this type of coaching is to teach new executives soft skills which would foster healthy work relationships, reduce the risk of conflict within the workspace, and enable creativity and high performance. 

Managerial coaching seeks to help first-time managers with the discharge of their duties. This type of coaching falls under the middle management of an organization. Managerial coaches guide managers through the essential steps needed to transition from being a manager to being a successful manager. 

Employee coaching involves assisting workers to reach their full potential while increasing their performance. Coaches achieve this by offering methods that help prevent employee burnout. The benefits of this type of professional coaching include increased self-awareness; improved leadership development; boosted motivation; increased cultural creativity; effective teamwork; and successful work-life balance.
A relationship coach is a person skilled and trained in the act of fostering healthy relationships. This type of coaching is focused mostly on married couples, dating couples, parents and children, child and child, and business partners.  

The main objective of a relationship coach is conflict resolution. They do this by creating a reliable and trusted platform where partners can comfortably share their experiences, identify toxic traits, understand their individuality, and finally decide on the continuity or discontinuity of their relationship. 

A relationship coach uses the most effective strategies to improve communication between people. They ensure that clients can create a suitable environment for communication, accept criticism, and attempt to correct toxic traits. The benefits of this type of coaching include: eliminating toxicity; improving self-worth and confidence; breaking and setting healthy boundaries; and implementing effective communication skills.
This is a type of coaching that focuses on assisting individuals on the path to self-discovery. It is ideal for people seeking to make a significant change in their personal lives or those struggling with stress, confusion, depression, and anxiety. 

A good personal coach seeks to proffer solutions to problems rather than finding a reason for those problems. They offer encouragement and act as a guide to help a client through the worst phases of their lives. They do this without judgment or condemnation, thus gaining the trust and confidentiality of their clients. 

These coaches assist people in exploring multiple potentials and preferences, clearly identifying personal objectives, skills, and talents, developing a realistic plan to help them achieve their goals, and generally improving their positivity toward life and living. 

The qualities of a personal life coach include kindness, empathy, good listening and communication skills; open-mindedness; curiosity; honesty; transparency; clarity; efficient observation skills; and positivity.
Starting and growing a business can be quite difficult. Start-ups require all the help, advice, and encouragement they need to successfully grow their businesses to the highest possible level. A business coach is necessary to achieve this.  

Business coaching typically involves helping entrepreneurs align their personal goals with those of their business goals, reminding them of the reason they started their business and using metrics to measure their progress. 

A business coach ensures that entrepreneurs do not lose focus on the purpose of their business. They help in drafting business plans, defining objectives and visions, and improving owner accountability.  

The overall goal of a business coach is to help move your business up the ladder of success. They take pride in improving the lives of their clients by projecting positivity and skill into their businesses.
The Effect of the Pandemic on the Coaching Sector 
Coaches use various methods to help their clients achieve their objectives. Some of these methods include one-on-one sessions, group sessions, outdoor sessions, walking meetings, and very recently, virtual coaching. 

Before the pandemic, all but virtual sessions were very often used to schedule meetings between coaches and clients. However, the spread of COVID-19 caused a global lockdown, which led to the rapid adoption of virtual sessions in all industry areas, including the coaching sector. 

Virtual coaching sessions, similar to all other coaching techniques, are an evolution that can be used to foster all types of coaching. The possibilities of virtual coaching can be said to have no limitations. 
What is Virtual Coaching ?  
Just as the name implies, this is a developmental form where a trained individual offers coaching services to a client through an online platform, which could either be video-based or audio-based. Virtual coaches only differ from in-person coaches through the medium they use in the discharge of their training and guidance. They still possess all the skills necessary for effective coaching and offer clients the same service that an in-person coach would offer. 

A virtual coach focuses on guaranteeing a satisfactory user experience. This means that they strategically draft plans and identify the best methods to keep their clients focused on their objectives. They ensure that their clients eliminate distractions during sessions, thus helping them to increase learning retention. 

A good coach does not just seek to merely speak with clients over a screen but rather seeks to make a positive impact, leave a lasting impression despite the lack of physical presence, and use effective communication tools that benefit virtual coaching. 
The Advantages of Virtual Coaching 
According to statistics, organizations that switched from in-person to online coaching saw a 31% increase in team performance. The ability to meet with your coach from anywhere is an added benefit to clients.  

One major advantage of virtual coaching is that it offers flexibility to both coaches and clients. It allows for fluid communication without the constraints associated with traditional coaching methods. Some of these constraints include: commuting to meetings, creating convenient schedules, and limiting your choice of coaches to only those around you. 

Some benefits of this coaching method will be outlined below. 
Fostering technological integration with human relationships 
With the increasing transition to remote work, it has become imperative to implement tools that would boost the productivity of remote workers. Virtual coaching is one such tool. By providing a means of human interaction for remote workers, companies can assist in preventing burnout. As more remote workers become connected to virtual coaches, training, advice, guidance, and encouragement, which would usually cost more during in-person coaching, would be easily presented to workers.
With a strong internet connection, clients can reach their coaches anywhere in the world. This reduces the stress of having to meet tight schedules and having to cancel or reschedule a session. Whether on-air, on land, or at sea, coaches can hold virtual meetings with clients. You could be on a business trip and still communicate with your coach. You could be on vacation on your favorite island and still schedule meetings with your coach. This convenience that comes with virtual coaching makes it one of the best coaching methods to utilize.
Enhanced Cultural Awareness 
Group coaching can be improved through virtual coaching. Unlike in-person coaching which encourages the presence of people who are in proximity to each other, virtual coaching creates an opportunity for diversity. This way, different ethnicities, and races can be united in a group virtual coaching platform.
Improved Data Accessibility and Feedback 
Online coaching provides an opportunity for clients and coaches to easily gain access to relevant data as this can be done by simply sharing or tagging each other. Furthermore, it enables coaches to use automated metrics to measure the progress of their clients. 
Conclusion 
Many coaching platforms provide coaching services, but only the most updated offer virtual coaching sessions. Coachello is the first integrated coaching platform (application integrated into Slack & Teams) to offer virtual coaching services. Their solution allows clients to scale and democratize coaching within their organization without any log-ins or downloads for their employees.
You want to learn more ? You can follow our top articles suggestion
- What are the differences between agile & professional coaching